By Morris Gut
A new season of celebrity chef and restaurateur Michael Symon's culinary series on the Food Network has me craving Greek cuisine. So, on a recent late afternoon, we ventured to Lefteris Gryo IV in Pleasantville.
I've been a fan of Lefteris Greek restaurants for a long time, starting with their original bustling restaurant in Tarrytown, and with later expansions in Ridge Hill, Yonkers, Mount Kisco and Pleasantville. There may be fancier Greek spots in Westchester, but this laid-back local chain still offers great Mediterranean dining at a reasonable price. Bring a big appetite; the portions are very generous.
This was our first visit to the Pleasantville location. Compared to other spots, we found this tavern to be the most comforting. I love their blue checkered tablecloths and the staff are spot on. On this visit we started with a "small" portion of spanakopita (Greek spinach pie) to enjoy. No matter how they're described on the menu, portions are never small here, so there was enough for two to share and get our palates moving.
We followed with a big gyro wrap, loaded with sliced ​​lamb, lettuce, tomato and onions, all in a pita. Good and plentiful!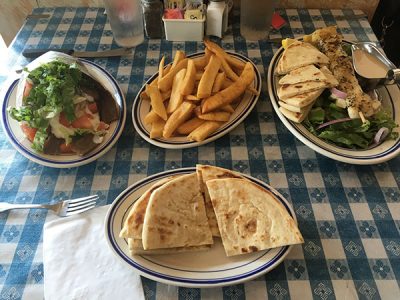 The pita wrap gets unruly, but over the years I've resorted to eating it with a knife and fork – with extra tzatziki sauce on the side, of course. My companion opted for the halibut kebab, another great platter. The firm and flavorful fish skewer was served on a bed of mixed greens with feta cheese, tomatoes, cucumber, olives and plenty of toasted pita bread. We took the leftovers and pita home, my yen for Greek food satiated.
Lefteris Gyro is located at 501 Marble Ave. in Pleasantville. Open every day. Takeaway meals available. Info: 914-579-2274 or visit www.lefterisgyro.com.
Tribute to Fogo de Chao veterinarians
On Memorial Day, Monday, May 30, veterans and active duty military members will receive a 50% discount on meals at Fogo de Chao Brazilian Steakhouse. Up to three guests will receive a 10% discount on their meal. Additionally, Memorial Day takeout delivery will be free from Friday, May 27 through Memorial Day. Orders and reservations must be made in advance.
Fogo de Chao is located at 235 Main St. in White Plains. Info and reservations: 914-697-8600 or visit www.fogodechao.com.
Hudson Valley fermented June 4
A gathering of wine and spirits enthusiasts will be held at Pace University's Pleasantville campus on Saturday, June 4 from 12 p.m. to 3 p.m. Leading craft beer and wine producers, distilleries and cider houses will offer tastings. As of this writing, there will also be food samples from local establishments including ShopRite, Tesoro d'Italia Restaurant, Stone Fire Italian Restaurant, Falafel Taco, Dolphin South, Old Village Craft Pizza & Beer, and Second Mouse. Cheese Shop.
The Rotary Club of Pleasantville and Pace University have decided to limit the crowd to 250 exclusive attendees. VIP tickets are on sale for $100 per person. No children are allowed.
For more information, call the Rotary Club of Pleasantville at 914-310-0739 or visit www.hvfermented.com.
Returns from the Wine and Gastronomy Festival
Westchester Magazine's popular culinary event has been attracting local foodies for over a decade. It is back and will take place from June 6 to 11. It is marked by special dinners, competitions and tastings at various locations around the county, and features food and wine personalities. More than 100 restaurants and food trucks and more than 150 suppliers of wines, beers and spirits will be present.
Advance tickets and reservations are required. For a complete list of participating restaurants, events and tickets, visit www.westchestermagazine.com/wine-and-food.
Happy monkey coming to Greenwich
Internationally acclaimed super-chef and restaurateur Jean-Georges Vongerichten will open his Latin American-themed Happy Monkey Food & Amigos on Greenwich Avenue in Greenwich, Connecticut.
Happy Monkey will be a casual yet upscale restaurant and bar offering snacks to share, small and large plates, crudo, salads and tacos. Look for rotating specialties such as arroz con pollo, shrimp tacos with spicy peanut-peanut coleslaw, and marinated whole roasted cauliflower with a sour cherry mole. There are dessert options such as tres leches cake.
The head chef is expected to be Ron Gallo, who had served as executive chef at The Inn at Pound Ridge as well as other Jean-Georges operations. By the way, the name Happy Monkey is a tribute to Mexican artist Frida Khalo's pet spider monkey and will be artfully depicted inside the restaurant.
Vongerichten is the culinary force behind 40 restaurants worldwide, including The Inn at Pound Ridge. He is also a part-time resident of Westchester, maintaining a country home in the exclusive Waccabuc section of Lewisboro where he filmed part of his "Kimchee Chronicles" food series.
Happy Monkey Food & Amigos by Jean-George is located at 346 Greenwich Ave. at Greenwich. Advance reservations accepted. Info and reservations: 203-405-5787 or visit www.happymonkeygreenwich.com.
Catrina Taqueria arrives in White Plains
Throwing another Mexican sombrero into the ring in White Plains, Catrina Taqueria has a listing at the site of the former Splendid Coffee Shop at 106 Mamaroneck Ave. Renovations are underway. More on this as it evolves.
Food trucks mark National Nurses Week
National Nurses Week was May 6-12, and area hospitals celebrated all the sacrifices nurses make. This was the case when I drove past White Plains Hospital on May 12. There were long lines of hospital workers gathered to engage in food truck deals. Participating trucks included Pizza Vitale, Westchester Burger Co. and Wanna Empanada.
Officials in New York State and Westchester County are advising the public to wear a mask in indoor public spaces. The pandemic is not over, so be careful!
Morris Gut is a restaurant marketing consultant and former editor of a restaurant trade magazine. He has been following and writing about the Greater Westchester food and dining scene for 30 years. He can be reached at 914-235-6591 or [email protected].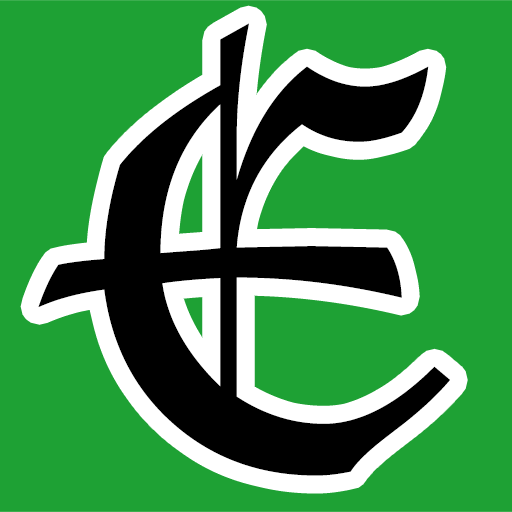 Media Examiner – Keep you informed with local news, reports and sports coverage reported by professionals.
When content is primarily provided by one source, such as a slightly edited press release, we do not display a byline to avoid taking credit for work that we did not create but deem worthy of credit. be published.