This weekend, I was able to discover an authentic Mexican restaurant that even offers different types of fresh seafood dishes. The name of the Mexican and seafood restaurant is called La Casa del Chivolin. It is located at 2423 S. 6th St., next to St. Josaphat Church.
I had the honor of meeting the owners Francisco and his wife Flor, which means flower in Spanish. I think it's such a beautiful name. I also met their son Francisco Jr.
Fransisco mentioned that their restaurant has been operating at this location for a year and a half. Francisco Jr.'s father was a comedic clown and polished metals for Harley Davidson. Fransisco did this for twenty-five years, and he brought homemade ceviche to his whole family, and with him to his clown comedy shows. He grew from there and his passion is to cook exceptional dishes for residents, customers and more in the local community.
What I thought about the decor was that it was ocean themed on half of the restaurant with ocean animals and that kind of theme. I would say it was very well maintained and there were booths and tables throughout the restaurant where large groups of families, friends or colleagues could sit and listen to karaoke and enjoy their meals .
Francisco and his wife Flor explained all the dishes very well and answered all my questions. Her son was super nice and knew a lot about seafood and Mexican food.
I ordered a cocktail at the bar while I was there. It is a kind of Mexican-style cocktail called Mangonada, which contains mango. The cocktail I tried was super refreshing.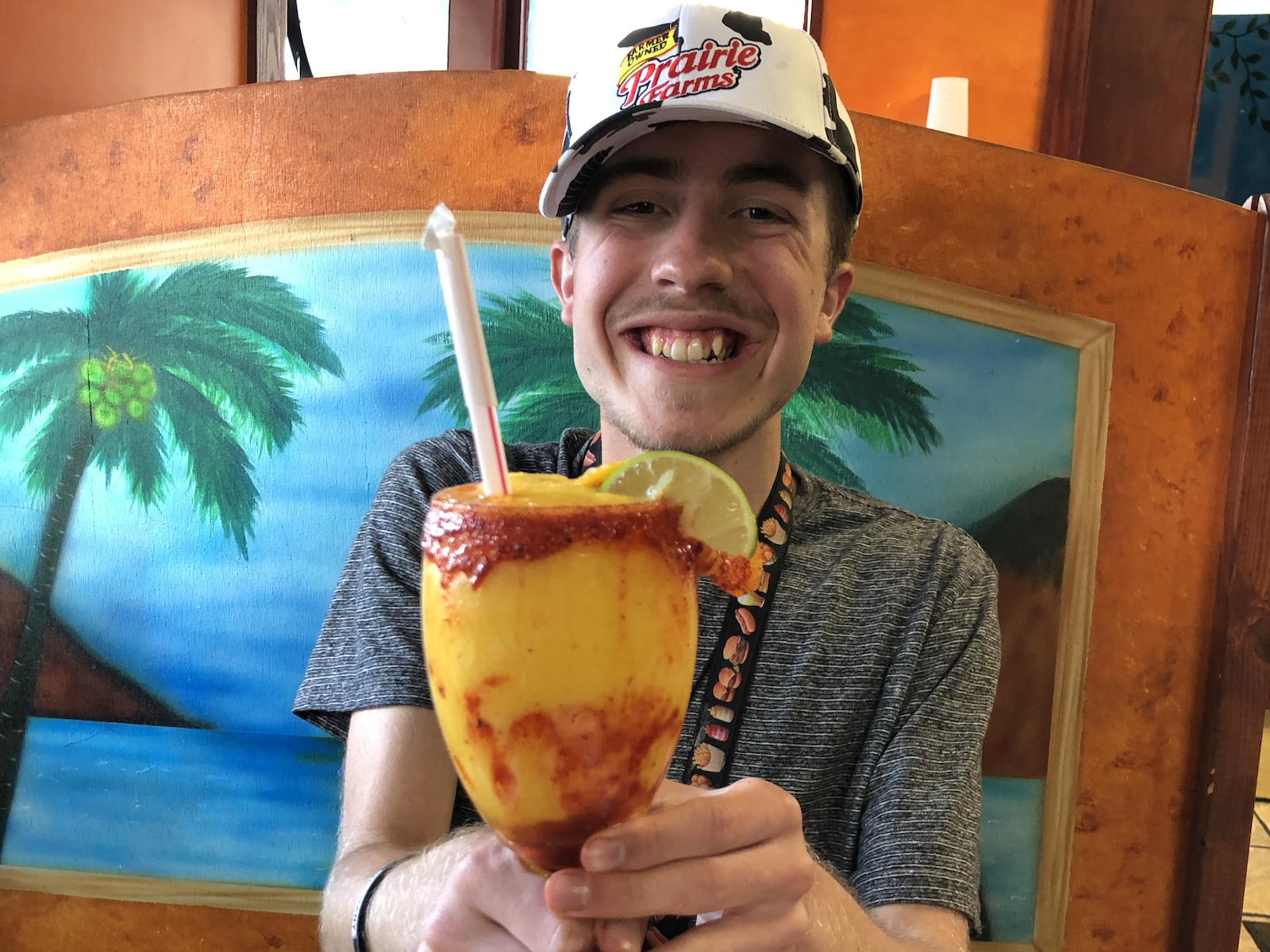 Francisco told me that their most popular dishes are Camerones boataneros which can be shared. Camerones boataneros is a spicy shrimp with a savory seasoning.
All of their tortilla chips, sauces and tortillas are homemade. I tried all of their sauces as I tried all of my Mexican and seafood dishes. These sauces included the house sauce, tamarind sauce, and sweet and spicy sauce.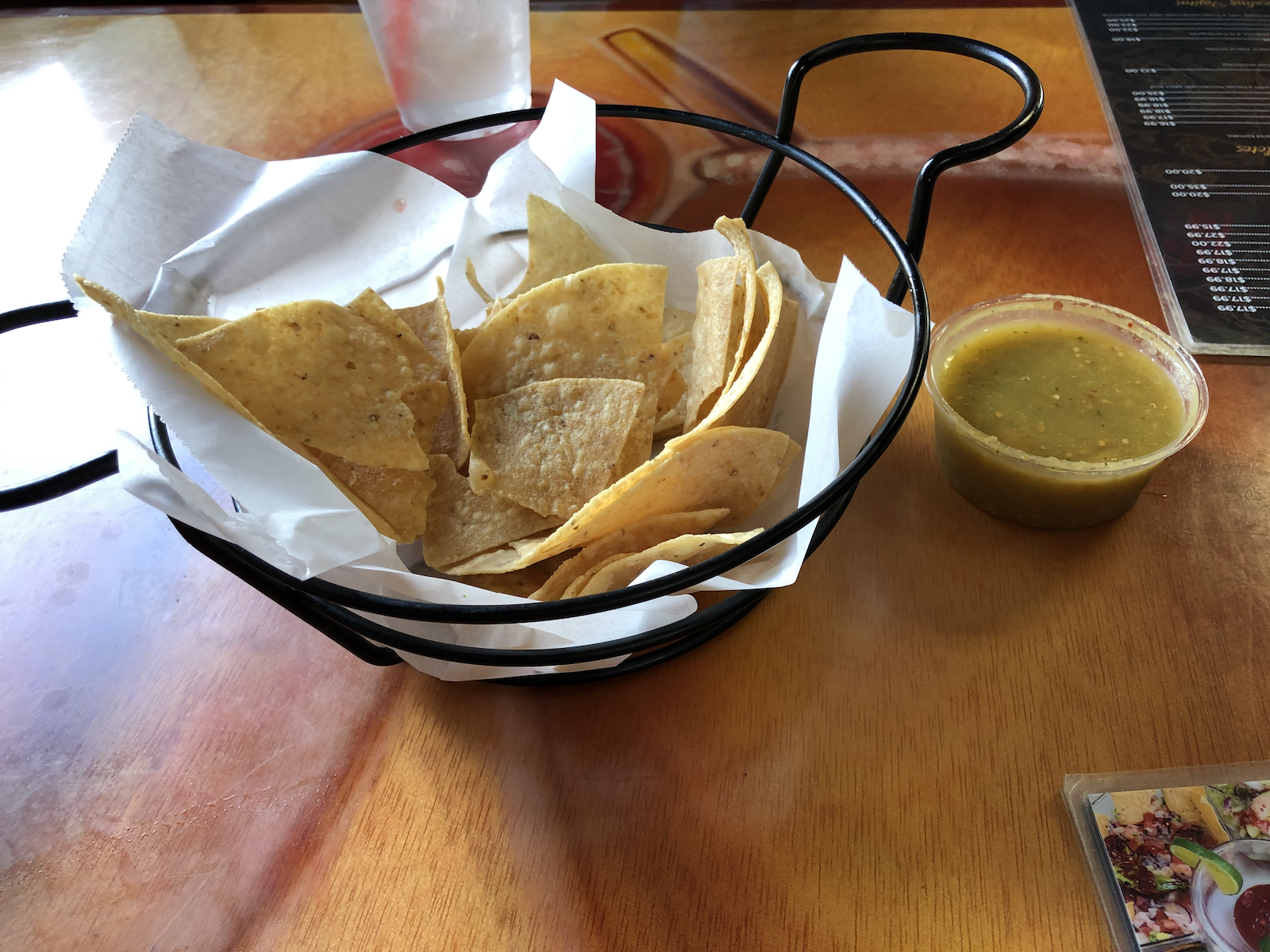 I tried the Camerones boataneros. It is a shrimp to be shelled and eaten. I devoured most of my shrimp and am absolutely a fan of getting my fingers dirty when I eat.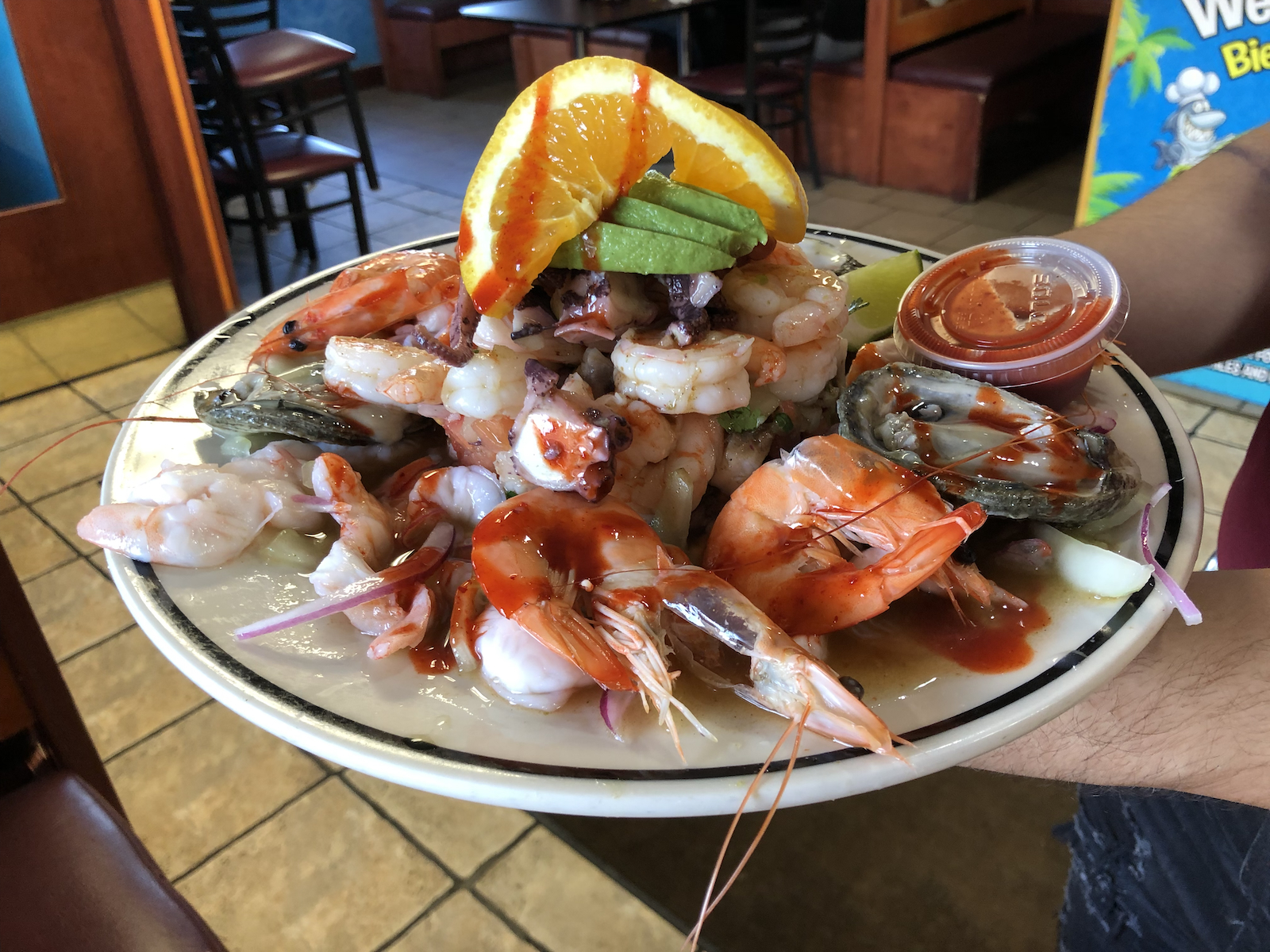 I also took some photos of their seafood tour with shrimp, octopus and ceviche from Aguachiles.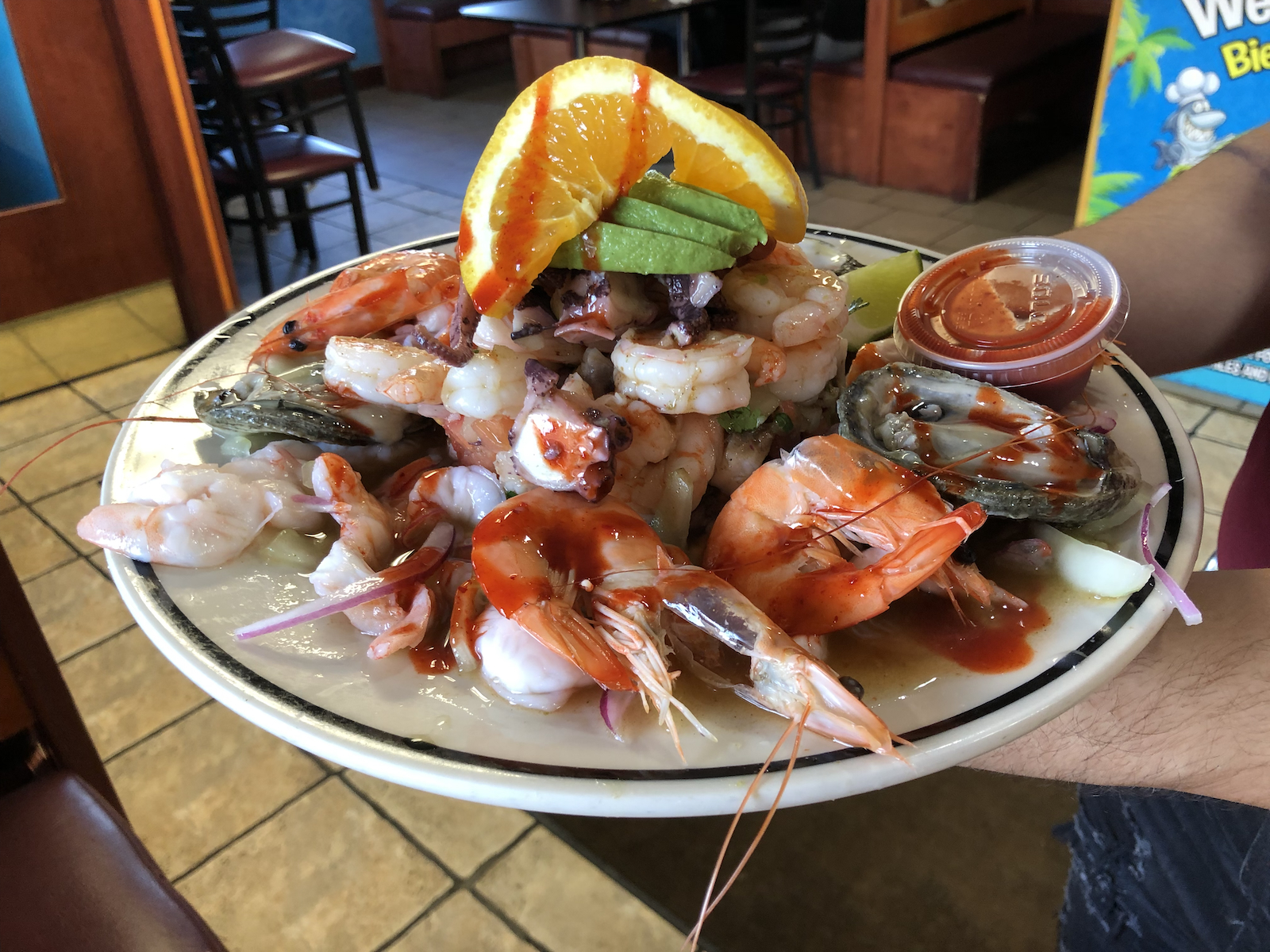 We even took a photo of a six pack beer with a shrimp appetizer around it. I have never seen a dish that has marked me like this. When I go back next time I will bring some friends with me to share it. It was super huge!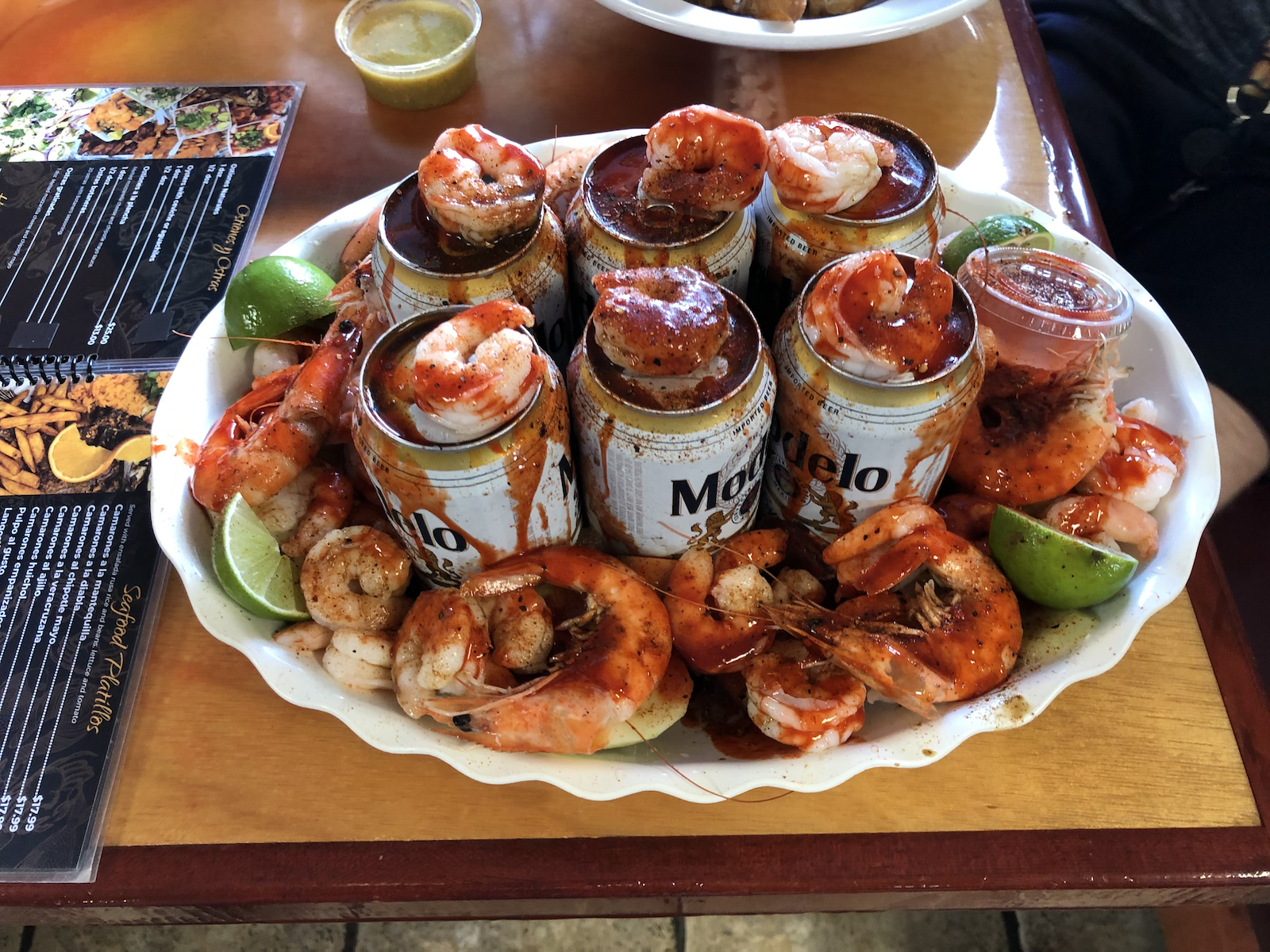 For my main course I got to try their steak burrito which had toppings which included sliced ​​tomatoes, lettuce, sour cream, salsa and it came with pieces of cucumber, rice and beans fried. It was very well presented, I found.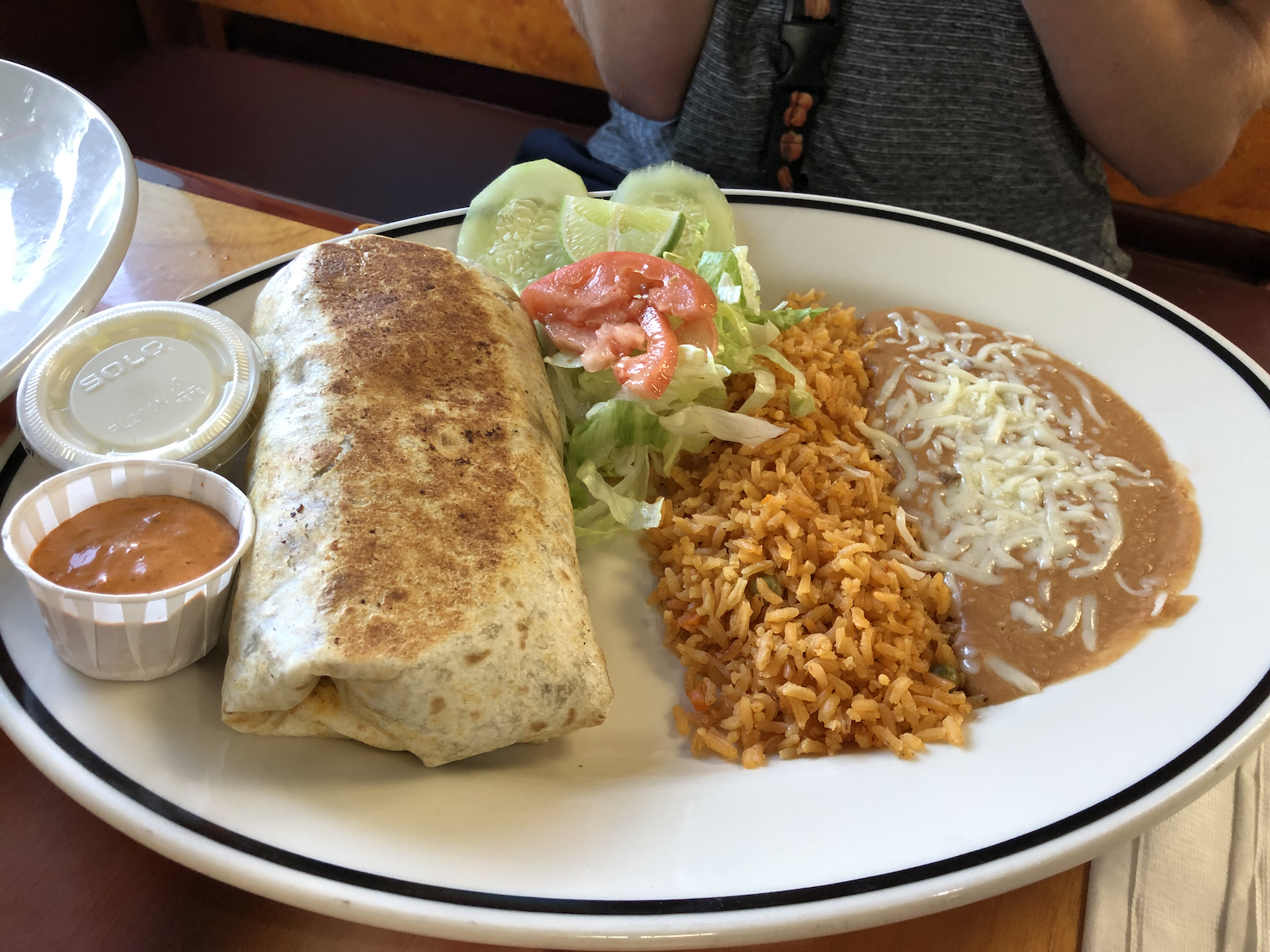 That sliced ​​steak that was inside the huge burrito had a tenderness. This is how I absolutely enjoy steak. What I found really interesting was that the cucumbers came with my steak burrito, rice and refried beans. I have never seen this before. These cucumbers tasted super fresh and their rice and refried beans mixed together well. I absolutely thought it was super delicious in my opinion. You can never go wrong with a steak burrito.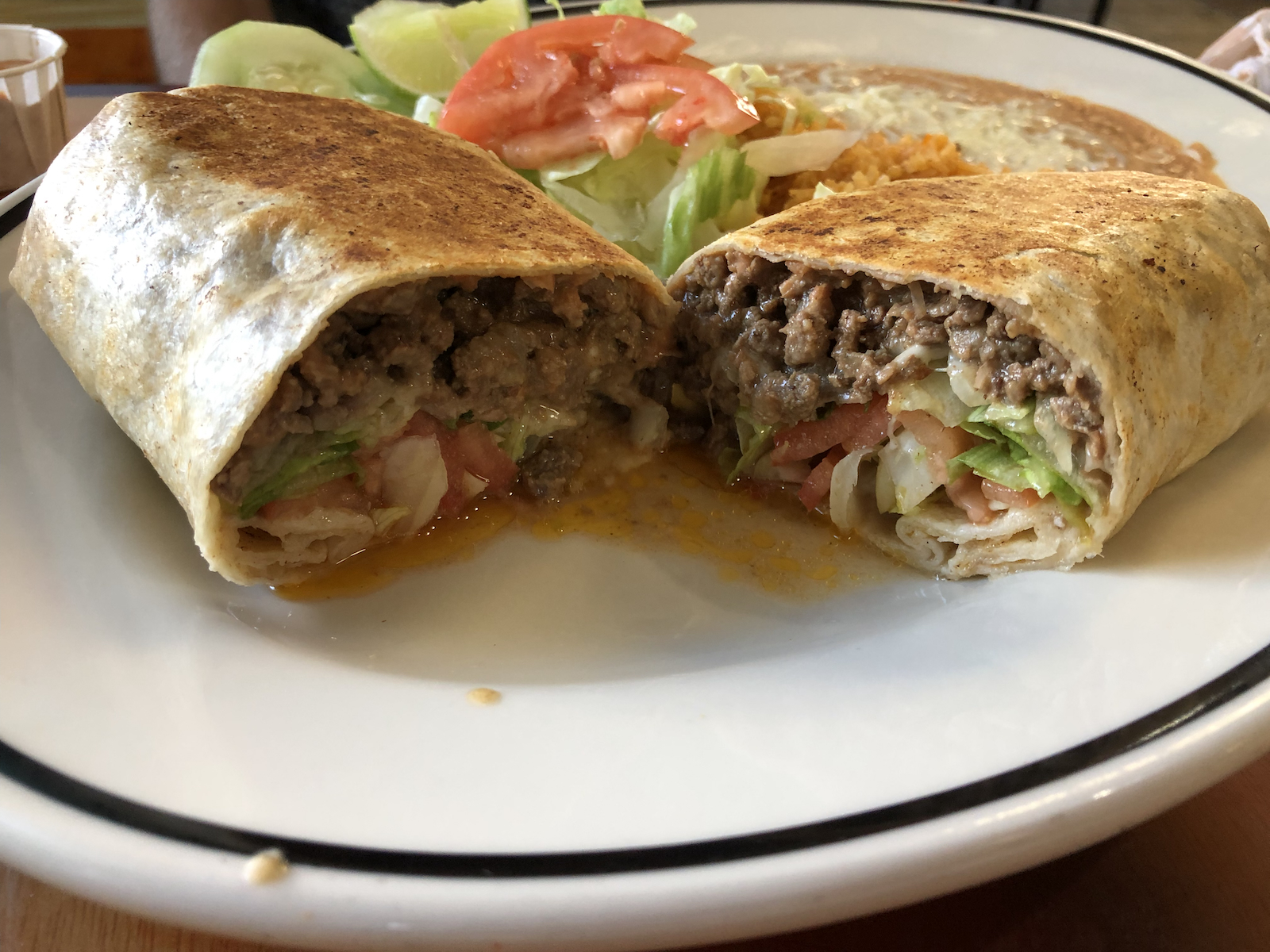 If you ever go to La Casa De Chivolin, I highly suggest ordering the camerones boataneros because it's amazing, and I learned so much about how to eat it since I've never peeled and eaten prawns before that. Get ready to get dirty, because you'll be eating them with your hands. I want to thank Francisco Jr., Francisco and Flor for welcoming me to their Mexican and seafood restaurant and giving me a positive experience. In fact, I learned a new word called Bienvenidos which means welcome in Spanish. They sang happy birthday to someone and many restaurants joined in. It's a very fun place.
They also do karaoke after 9pm, in the back seating areas. It's so great to hear them sing. Francisco Jr also stated that he is working on releasing English menus soon, as part of their current menu is in Spanish. He said the staff will be happy to help you with the menu until then. We had no trouble finding delicious dishes to try.