In June, I had the chance to test drive the A350-1000 from Virgin Atlantic. The flight in question was from Atlanta (ATL) to London Heathrow (LHR) in economy class, and this report will examine all aspects of Virgin Atlantic's flagship aircraft on just one of their many transatlantic services on offer.
Trip details
Origin: Hartsfield-Jackson Atlanta International Airport (ATL)
Destination: London Heathrow Airport (LHR)
Aircraft type: Airbus A350-1041
Registration: G-VLUX "Red Velvet"
Flight number: VS104
Departure: 7:26 p.m. ET
Arrival: 07:41 GMT
Headquarters: 51A
The aircraft assigned to our leg was G-VLUX, named "Red Velvet", and was delivered to Virgin Atlantic in 2019. As boarding time approached, I noticed that there was no not many passengers in the gate area. It was quite unusual, especially since this flight is usually fully booked. This was certainly not a complaint on my part as it meant a lot more space for me and boarding was understandably straightforward. Thanks to the reduced number of passengers, the process was quick and easy.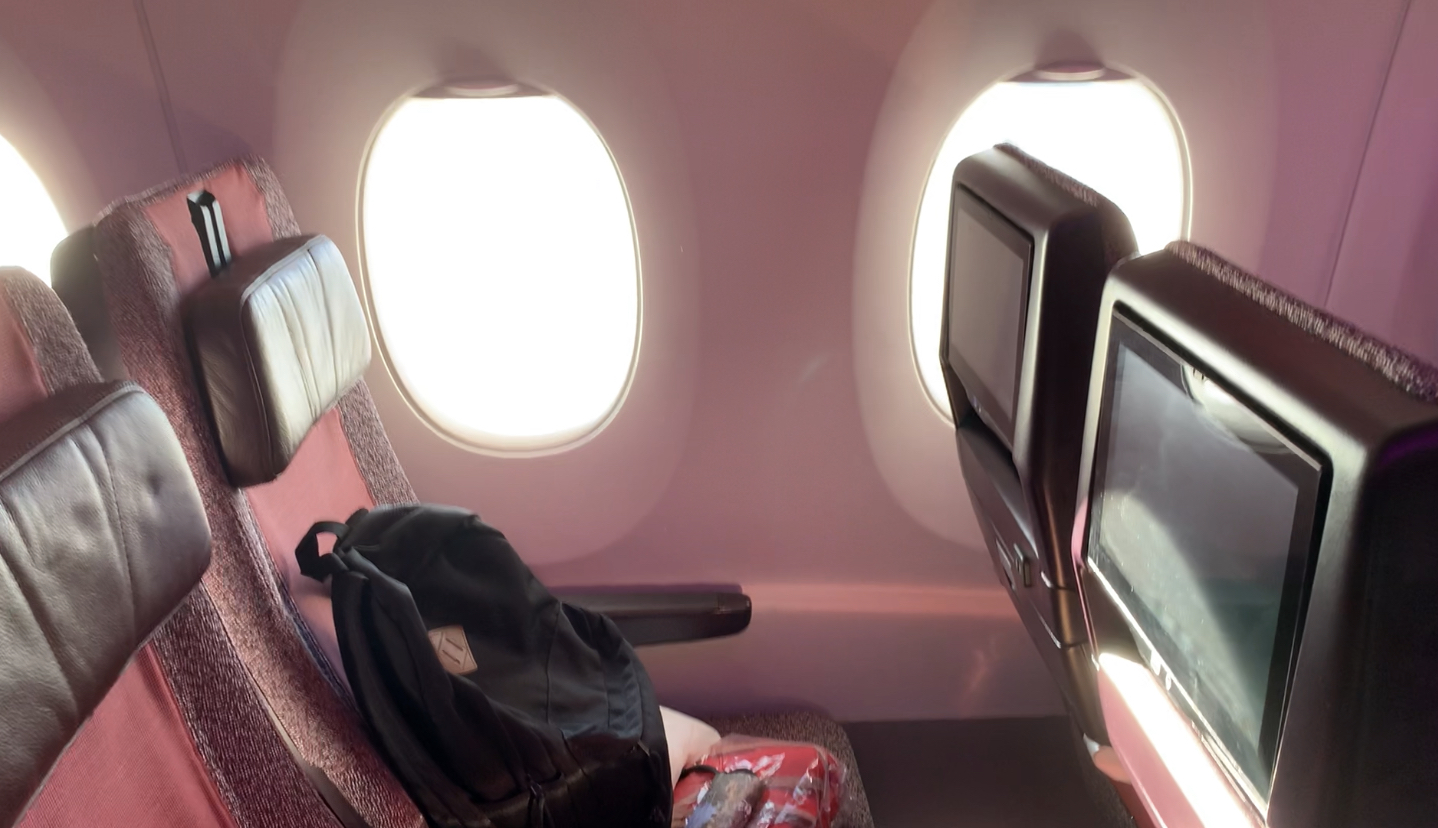 The cabin was lit with Virgin's signature purple mood lighting. My seat for the flight was 51A, a window seat. The seats are made up of a plush mesh fabric with an adjustable headrest which has proven to be very comfortable. Each seat is 17.4 inches wide, has a generous 31 inch pitch and reclines up to 5 inches. It's safe to say that I wouldn't miss any comfort on this 7 hour trip across the pond. On top of that, I had the whole row to myself, which added to my endless comfort level.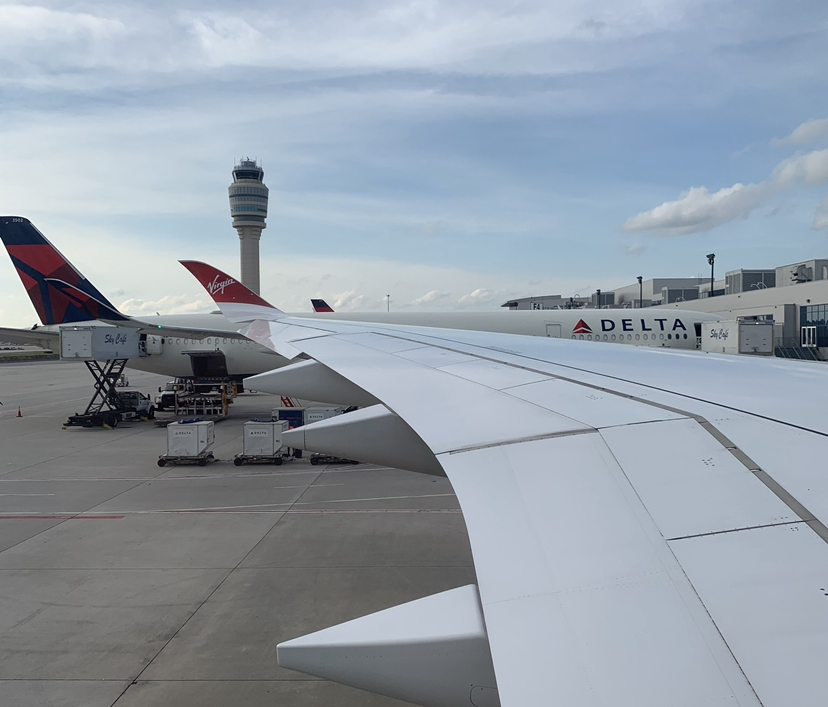 Almost as soon as I settled in, we began our pushback and taxi to Runway 27R. Our departure went relatively smoothly and looking at the A350's rear camera was an added treat. There was hardly any turbulence on our climb and the clear weather provided stunning views.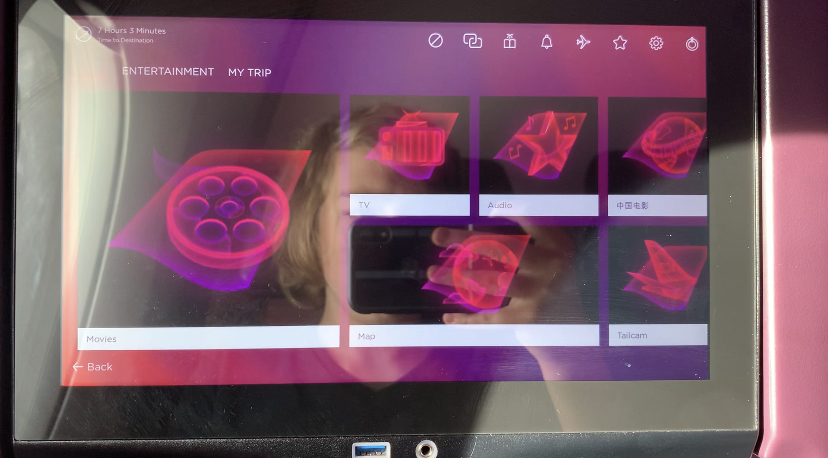 Once we passed 10,000 feet, I proceeded to check the seatback IFE screen. It's definitely one of the best available on any aircraft, with hundreds of movies, shows, songs and even games to keep everyone entertained throughout the journey. A few small headphones were provided and although they were nothing special they worked well. I spent most of the flight looking at the in-flight map, which was very detailed and had a plethora of different display options. In short, it was rather difficult to get bored on this flight.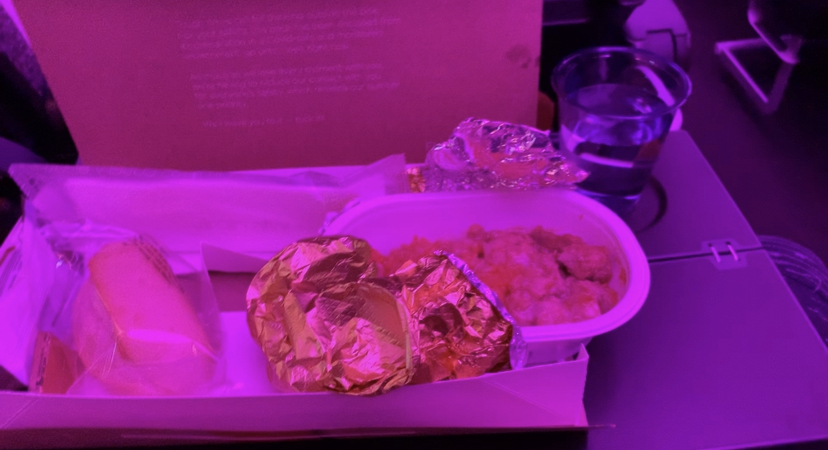 As the sun began to set, dinner was served. On the menu, Mexican chicken with rice and a piece of bread and butter on the side. For economy class food, it was certainly nice.
This flight was a red eye, taking off in the evening and landing the next morning, so naturally we'll be spending most of the flight asleep. Virgin Atlantic had been prepared for this because shortly after dinner the cabin lights went out. Everyone got a pillow and a blanket which were both quite comfortable, and since I had a row to myself, I had my own makeshift bed! I was able to sleep about 4 hours in total, and as we drove through Ireland the sun started to rise. The flight attendants came to the cabin with muffins for everyone – not full meal service but a nice gesture nonetheless. Shortly after, we started our first descent to London.
---
ADVERTISING
---
All in all, it was an excellent flight, with a clean and comfortable plane, a great crew, present and attentive, and magnificent in-flight entertainment that did not allow you to get bored. The airline created a very pleasant environment and it was without a doubt one of the best flights I have ever taken.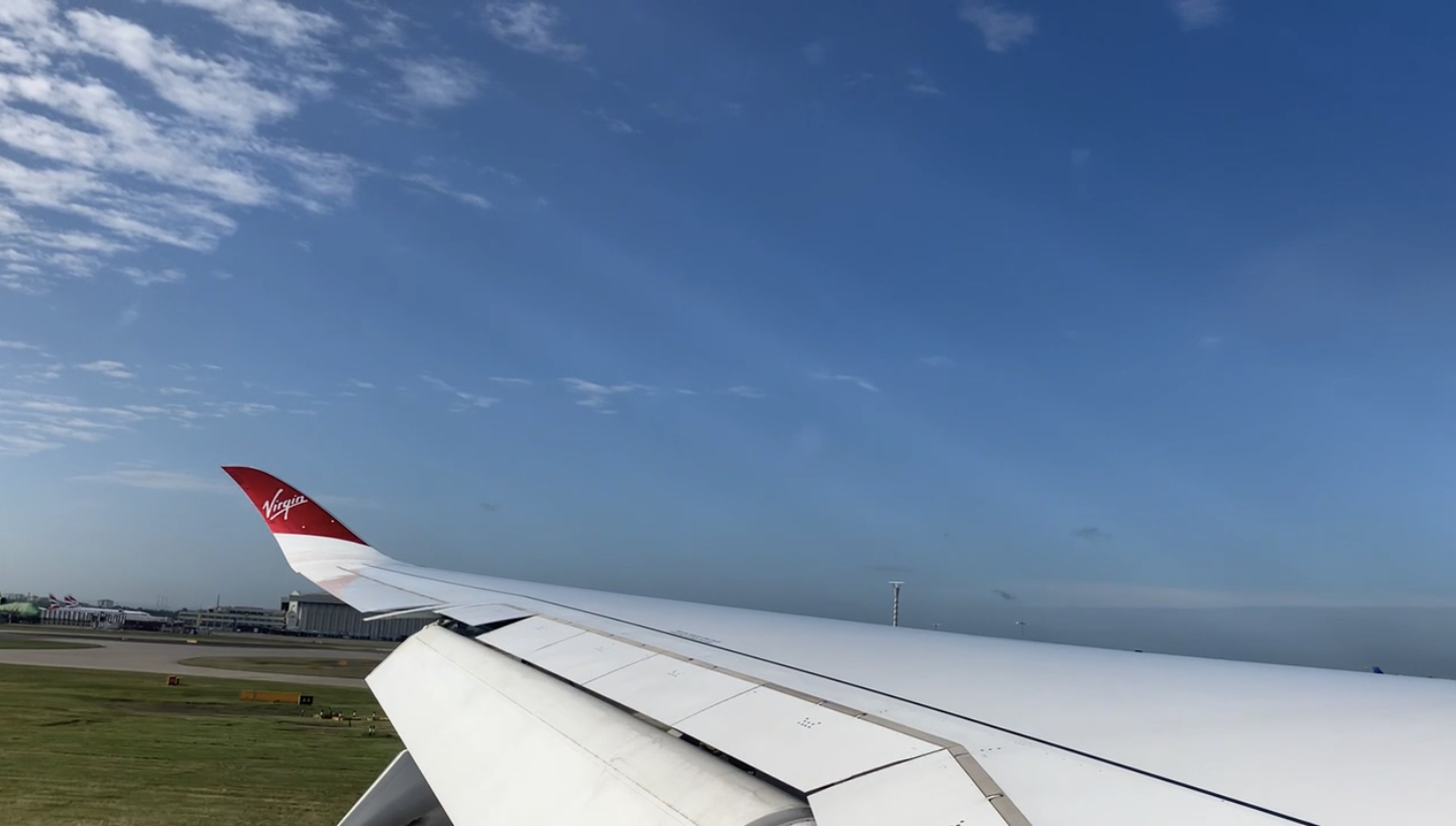 After that, we finally landed in London, ending a very enjoyable flight and marking the start of a fun trip to Europe! I would give Virgin Atlantic's A350 service from Atlanta to London a well-deserved 9 out of 10. Thanks for reading, and I hope you get the chance to experience this exceptional transatlantic service for yourself very soon!